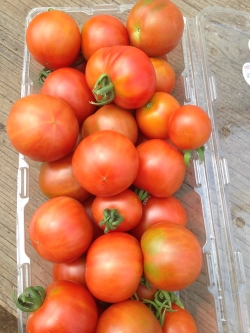 This small, red tomato ("Stupice") has won many taste-testing competitions around the globe! It is richly flavoured.
We grow a lot of these and they will be appearing the larger-sized baskets this week.
They are larger than a "cherry" tomato, but not as large as "slicer." Sometimes they are grow in odd shapes – but enjoy!!