Bryson Farms welcomes you to it's family of 
home delivery customers 

in the Ottawa-Gatineau region!
We offer absolutely fresh, often exotic, certified organic (by Pro-Cert) heirloom vegetables delivered to your door every week, year-round.
Our produce and prepared foods are healthy, and with our free home delivery, it's now more convenient than ever to shop organic and support local!
What we do
At Bryson Farms, we search the globe for heirloom seeds, which enables us to provide our home delivery customers with unusual and flavourful vegetables for the discerning palate.
Everything Bryson Farms delivers is picked the day before delivery to ensure absolute freshness and quality. We supply home delivery customers with a "pick-of-the-day" basket of fresh and unusual vegetables, which changes as the season progresses.
You can now enjoy fresh, local and convenient food delivered to your door, year-round with just a click!
Certified Organic
Our vegetables, beef, and many of our prepared foods are Certified Organic by Pro-Cert according to the following standards:
Canadian Organic Standard;
Quebec Organic Reference Standard (CARTV);
We grow heirloom vegetables because of their amazing flavour, especially when delivered absolutely fresh to our customer's door. Our vegetables taste like vegetables are supposed to taste!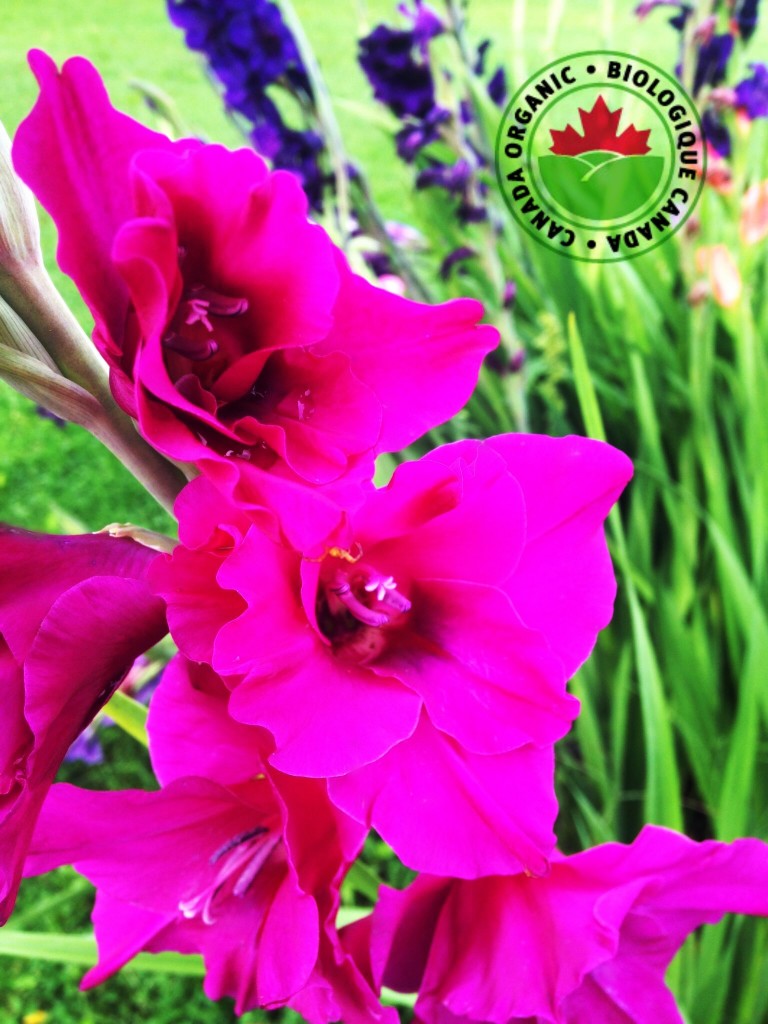 Prepared Foods
The crew at Bryson Farms not only grows the largest crop of organic produce in Eastern Canada, but also processes those great-tasting vegetables into a great line of frozen food offerings. Our target market is health-conscious consumers who will appreciate that many of our prepared foods are not only organic, but most also have "no added salt," are "low-fat," "cholesterol-free," and "high-in-fibre."
Now, locally-grown, Canadian Organic produce is not just a prize of the growing season, but can be enjoyed year-round! Click here to see our new frozen food offerings.
We specialize in providing fresh, often unusual, organic produce and so much more!
Heirloom Tomatoes grown each summer
User Reviews: We Love our clients, And They Love Us.
Here are some words from our many satisfied customers
"THANK YOU so much for all your delicious veggies."
Stuart, family and everyone else who helps…
My daughter and I absolutely love them. We try not to devour them the first day they arrive but sometimes its difficult. I'm so glad to have a) found you online and b) decided to go with the delivery baskets. It's awesome and I recommend it to all my friends. Thank you so much for being the farmers/ producers you (all) are. You're definitely a bright shining light of happiness in me and my daughter's life.
Caycee and Etienne
Wow! When I opened my cooler today to the Bryson Farm's special delivery, I saw this amazing basket of heirloom tomatoes of many hues and sizes. It was like a basket of jewels. Immediately, it was essential to have tomatoes for dinner. But wait. What about the fingerlings? The zucchini in much golden abundance? The corn trimmed to elegant proportions? Such largesse. Thanks. It was a feast for the eyes and the gastronomic expectations.
Thanks again both of you for the superb quality and taste (and cleanliness) of your produce. Your thoughtfulness and sheer excellence in providing it (heritage varieties, herbs and edible flowers, wow!!) are much appreciated. All the best
ried the corn for dinner this evening. I'm sure you're used to hearing it but I gotta add: it's amazing! I don't recall ever having corn with such deep, juicy kernels — yum! It is so healing to have real food. Thanks again. I will make a point of coming to see you next time I'm in the Parkdale Market neighbourhood on the weekend.
Remember when you were a little kid on Christmas morning and you couldn't wait to see what Santa had brought? Well, that's how I feel every week waiting with much anticipation to see what Bryson Farms has delivered for the week.

It's always a great rummage through wonderful produce. Luscious colours and aromas and above all, challenges as to how to prepare the produce to maximize its delicious freshness and purity.

Just wanted to let you know that it's a kick having "Christmas" every week. Thanks.
Everything is delicious and just how we like it – skinny green beans, tiny carrots, lovely little red potatoes. The pink & yellow beets are amazing – and so much fun to show off! We tried the sweet little squashes on the bar-b-q (the zucchini cut in half, the pattypan whole), grilled a couple of minutes a side – YUM!

Just wanted to let you know how much we really appreciate your service. The food is always wonderful and we love the surprise element of not knowing exactly what we are getting and of course, receiving the new items. I hope your customers fully appreciate not only the produce but the reliability of your delivery and your wonderful weekly emails.

Thanks again. Because of you, Tuesdays are to be anticipated!