How we got started
Several years ago, we opened our very own kitchen at the farm and staffed it with some of the best, local chefs in the area. The results have been sumptuous!
During the peak of growing season, produce is harvested and transformed into fresh, seasonally inspired soups, entrees, desserts and appetizers.
Always growing
In Spring 2015, we welcomed Ottawa-icon and buy local advocate, Chef Richard Nigro to the Bryson Farms' team. You may know Chef Richard Nigro as the founder of Juniper Kitchen and Wine Bar or maybe you simply recognize his warm face from a Duelling Chefs dinner. Chef Nigro is a key member of our product development team! With this new addition, Bryson Farms' customers can expect delicious additions to our online storefront.
In 2015, Chef Richard Nigro developed many new dishes in our kitchen like his famous Heirloom Tomato-Ginger Chutney, Sweet Corn Chow-Chow, Mushroom-Lentil Tourtière, Curried Sweet Corn Soup, Heirloom Tomato-White Bean-Kale Soup, and so many more! All of these products can be delivered to your door, year-round!
Each new product is tested and tuned, before being made available to the customer. This means a lot of taste testing. It's a hard job, but someone has to do it! Once a product has been packaged, it's placed in our flash freezers.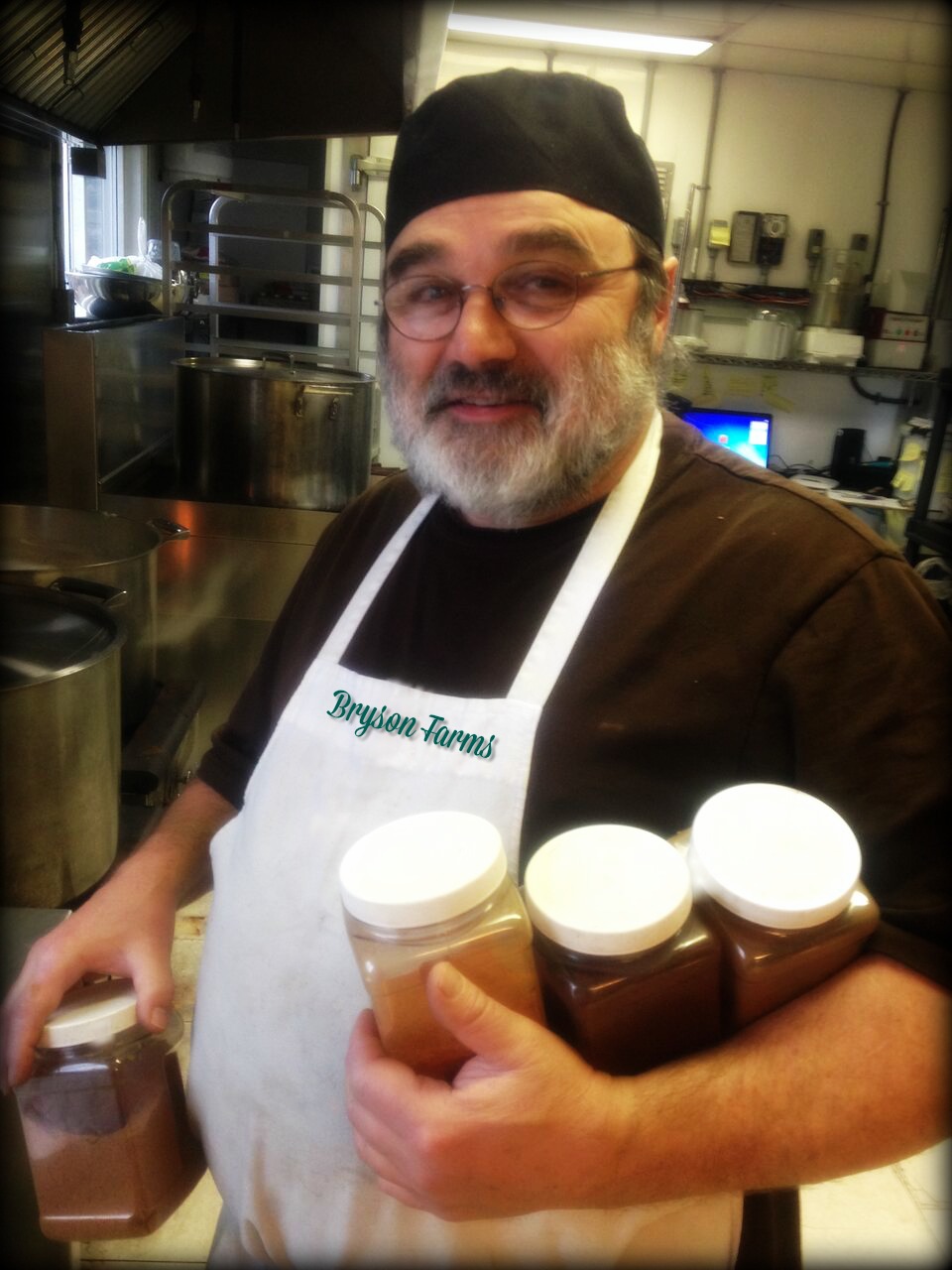 Prepared Meals – Delivered To Your Door!
By flash-freezing our prepared foods, we're able to guarantee the integrity of our products and offer customers our assurance that the items they enjoy at home taste as fresh and delicious as the day they were made at the farm. Even more importantly, by flash-freezing our prepared goodies, we're able to avoid additives and preservatives.